Your support is crucial in helping us provide safe shelter and critical services to those who are fleeing abuse. Your generosity ensures The Spring will continue providing life-changing, and life-saving services. Together, let's commit to taking care of our communities.
Donate Now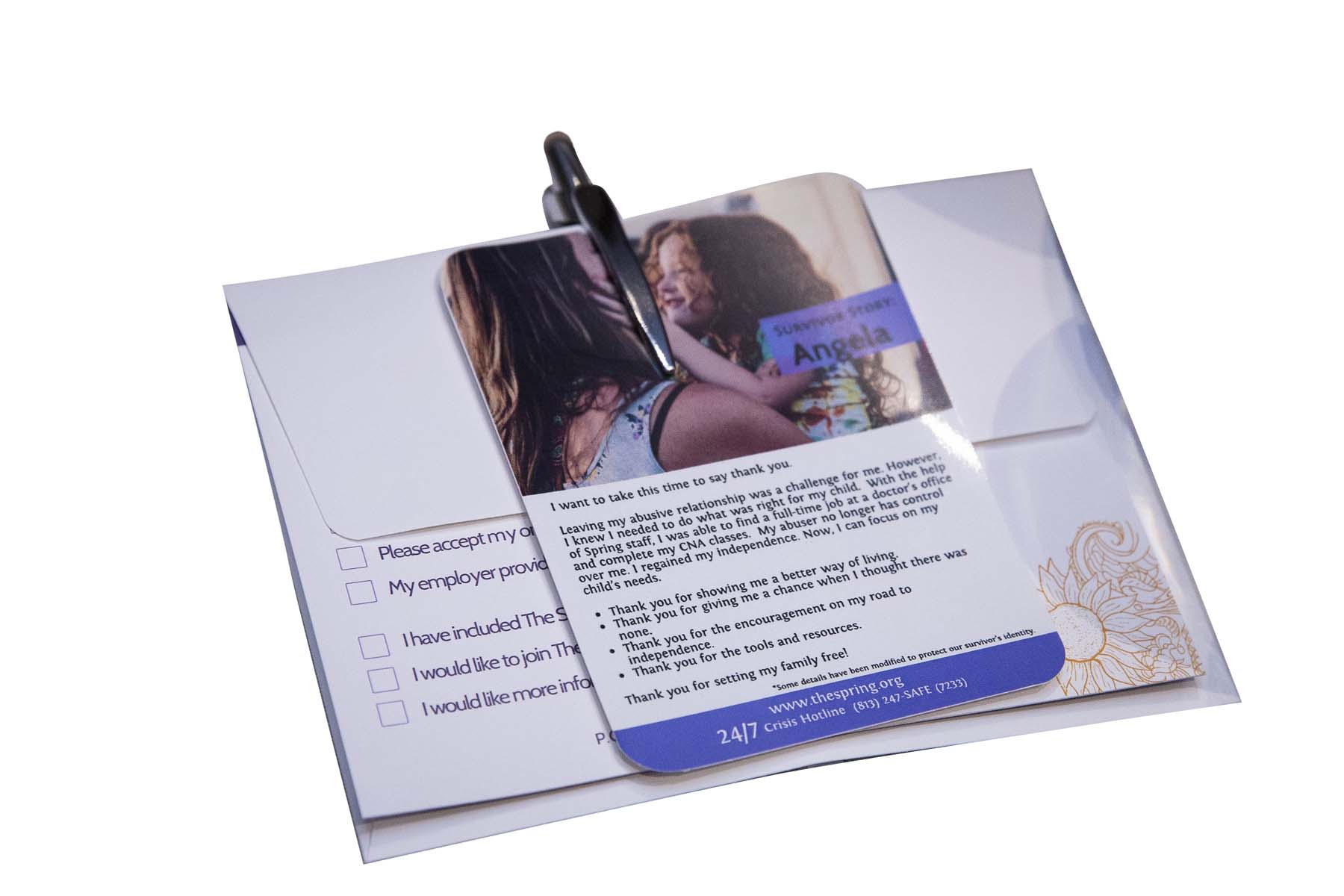 Many individuals and families in our emergency shelter had to leave home quickly because of a dangerous situation. We are in constant need of toiletries, hygiene products, and baby items, and we ALWAYS need bath towels, blankets, pillows, and twin-size sheet sets. Help us by leading a donation drive (with your family, friends, civic club, or workplace) or purchasing individual items from our Amazon Wishlist.
During the holiday season, The Spring of Tampa Bay helps multiple families in need. We look to our generous donors to adopt a family and their wishlists. Donors are matched due to their preferences and can buy gifts for their families. Another option is to adopt a home where donors can help a survivor moving out of their abuser's place of residence and into their own safe place. You can also donate money during the holiday season.
2022 Adopt a Family Donor Registration
2022 Adopt a Home Donor Registration
Donate
A planned gift or legacy gift to The Spring will allow us to have resources for the future of our organization. You can designate The Spring as a beneficiary of your will or trust, life insurance policy, retirement plan, or donate shares of stocks, bonds, and mutual funds.
Learn More